We will buy all types and styles of jewellery including gold and diamond jewellery, from beautifully designed necklaces, to classic diamond studs. We buy gold and diamond jewellery of any style, shape and asses all items individually using the very latest market prices.
We buy gold, silver and platinum jewellery.
Sell your jewellery securely online – receive a free quote from one of our expert valuers.
Why Sell With Us
We Offer A Hassle Free Service For You To Sell Your Unwanted Jewellery Online
Our Process Is Simple And Secure You Can Sell From Anywhere In The UK.
We Pay The Best Prices On The Market For Gold, Diamond And Gemset Jewellery We Also Pay top prices for branded jewellery.
We buy gold, silver and platinum jewellery.
WHAT JEWELLERY WE WILL BUY
ANTIQUE JEWELLERY
Antique jewellery is very sought after here at buymyjewellery.com our team of valuers have a vast amount of  experience in dealing with customers wishing to Sell Antique Jewellery. And we will ensure we get you the best possible price ontodays market.
NECKLACES, PENDANTS AND EARRINGS
We also buy gold necklaces, pendants and earrings of all varieties- Our experts will offer you the best price possible for your jewellery. Any documentation you have on your goods is useful but you can still get a price without these.
DIAMOND RINGS
We buy diamond rings with diamonds of anysize the ring may be a solitaire or a cluster containing smaller stones.  When valuing a multi stone item at buymyjewellery.com we still grade every diamond individually.  By grading each and every diamond we are able to offer a more accurate and competitive price. Our vaulers are all qualified diamond graders and will measure each diamonds weight and grade each stone individually so that we can pay the highest price for each diamond.
ENGAGEMENT RINGS
Engagement Rings typically contain one or more diamonds- the centre stone makes up the bulk of the value of your ring. If you have a certificate for the stones, this helps our GIA trained gemologists give you a more accurate price estimate. We have a lot of experience in dealing with customers selling their engagement rings and our valuers have the knowledge needed to ascertain the resale value of the diamonds.
WEDDING RINGS
Whether you are looking to sell your wedding ring after a divorce or simply looking to raise money by selling a Buymyjewellery.com has the knowledge and expertise to offer you the very competitive price on the current market. We buy all types of wedding rings, from platinum to gold, ranging from 1mm in width to 15mm. Many of our customers choose to sell both their engagements ring and wedding band together and receive the combined price. Be sure to provide us with as much information as possible on your piece when filling in our online enquiry form below, any documentation or paperwork you have allow us to give you the most accurate price possible.
We will buy gold of any kind including broken pieces and scrap.
OUR PROCESS
HOW IT WORKS

Tell us on the form as much detail as you know about the jewelery you wish to sell, including the condition, age , the carat weight's of any diamonds in the jewellery , the colour and clarity of the diamonds if you know this. If you don't know any details just upload the photos for our appraisal team to have a look. Also you can upload a copy of any paperwork or certificates you may to accompany the pieces.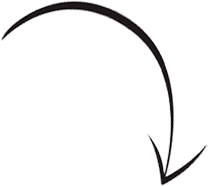 Once you have filled in our enquiry form a member of our valuations team will contact you via your preferred method of contact to provide you with an initial valuation. This price is based on the details provided with the form. If you are happy with the price we will then send you a prepaid pack shipping label that covers insurance via email that you can simply print off along with the instructions on postage so you can send your jewellery to valuations department free of charge. You will recieve a tracking number on your receipt when posting for added peace of mind, and it takes just 1 day to reach us after postage.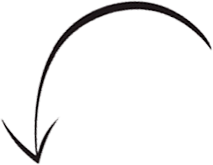 We will let you know as soon as your jewellery arrives safely at our valuations department, we will then carry out our appraisal and make you our offer. If you wish to to accept our offer we will carry out a bank transfer to your account which normally takes around 24 hours to show in your account. If you do not wish to accept our offer we will return your jewellery free of charge again via recoded mail that covers the insurance.
BUYMYJEWELLERY'S HEAD OF VALUATION, KRISTIN ROBINSON DGA,
EXPLAINS HOW WE VALUE JEWELLERY
"Here at Buymyjewellery.com, our valuers use their expertise to assess each component part of your jewellery.  In any item of jewellery we will look at every single diamond or gemstone. Each piece is unique so we inspect each diamond and gemstone individually to enable us to offer the most accurate price and highest price we can. We then look at the precious metal as there can be a lot of value in the precious metal content of a jewellery item.  As precious metal prices change daily we will make an offer thats based on the price of the metal on the day of valuation.   By breaking down each piece very specifically like this we are then able to offer the most up to date competitive price in the market place."
CONTACT OUR EXPERTS
With over 50 years of combined experience in the diamond and jewellery industry, we are the experts in jewellery and diamond appraisals, metal assessments, and market assessments. Our process is simple and secure and ensures that you get the best price for your diamonds or jewellery as quickly as possible.
Contact our appraisal team on tel : 02842757893