MOST TRUSTED ONLINE JEWELLERY BUYER
A fully insured service pre-paid buying service to make the most out of your gemstone jewellery.
Whether you have loose gemstones or gemset jewellery we purchase most pieces.
We are a UK based and our online process is simple and secure receive fast payment via bank transfer which clears within 1 day.
WHERE TO SELL PRECIOUS GEMSTONES?
BUYMYJEWELLERY.COM IS A RECOGNIZED NAME IN THE PRE-OWNED JEWELLERY MARKET IN THE UK. OUR VALUERS HAVE YEARS OF EXPERIENCE AND EXPERTISE, FULLY QUALIFIED TO ACCURATELY ASSESS YOUR GEMSET JEWELLERY.
Our faster and efficient services allow you to discover the true value of your prized possession. We also boast the "highest price paid" .
Receive your qutoe today from a member of our appraisal team just fill in a few details below on the enquiry form and a member of our appraisal team will get back to you within 24 hours with our estimate.
If your happy with our estimate we will send you a pre-paid postage label that covers insurance along with the instructions on postage.
Sell your gemstone jewellery securely online – receive a free quote from one of our expert valuers.
OUR PROCESS
HOW IT WORKS

Tell us on the form as much detail as you know about the gemstone jewellery you wish to sell, including the condition, age , the carat weight's of any gemstone jewellery, the colour and clarity of the diamonds if you know this. If you don't know any details just upload the photos for our appraisal team to have a look. Also you can upload a copy of any paperwork or certificates you may to accompany the pieces.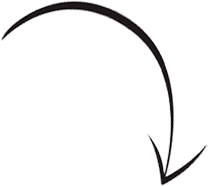 Once you have filled in our enquiry form a member of our valuations team will contact you via your preferred method of contact to provide you with an initial valuation. This price is based on the details provided with the form. If you are happy with the price we will then send you a prepaid pack shipping label that covers insurance via email that you can simply print off along with the instructions on postage so you can send your gemstone jewellery to valuations department free of charge. You will receive a tracking number on your receipt when posting for added peace of mind, and it takes just 1 day to reach us after postage.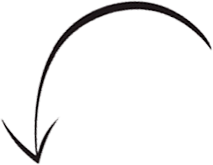 We will let you know as soon as your gemstone jewellery arrives safely at our valuations department, we will then carry out our appraisal and make you our offer. If you wish to to accept our offer we will carry out a bank transfer to your account which normally takes around 24 hours to show in your account. If you do not wish to accept our offer we will return your gemstone jewellery free of charge again via recoded mail that covers the insurance.
What jewellery can you Sell To Buymyjewellery.com
Do you like to go with the trend and want to sell your used gemstone earrings and bracelets? Get the most value of your precious collection by selling it to us. We accept a wide range of pre-owned possessions, that include:
Loose gemstones
Old gemstone rings
Gemstone necklace and earrings
Gemstone pendants
Gemstone bracelets
HOW DO WE EVALUATE PRE-OWNED GEMSTONE JEWELLERY?
We are equipped with the required expertise and technology to generate jewellery grading reports and appraisals. Our team have certified gemmologists who work to evaluate every piece. We are trusted for precise evaluation of pre-owned jewellery based on cut, colour, clarity and size.
When you want to update your jewellery stash or when you need instant cash, you can rely on our professional appraisers. Our team of qualified professionals have gained specialization in evaluation of:
 Diamonds
 Ruby
 Emerald
 Sapphire
 Pearls
 Semi-precious gemstones
Pearls, rubies, garnets or whatever you have, show it to us and we will help you discover its true worth. If you are happy with the offered price, you can quickly sell the loose gemstone or used gemstone jewellery to us and can accept same-day payments.
IS IT SAFE TO SELL GEMSTONES ONLINE?
Most people think that selling gemstones in person is a safer choice. However, choosing our online service is the best way to sell gemstone jewellery.
With the increasing reliance on the internet, the online mediums feel pretty convenient and time saving. Indeed, it is a safer choice when you know where to sell your gemstone jewellery. Choose a reliable entity and rest assured.
You can trust the accredited professionals at Buymyjewellery.com. We are instrumental as a value-driven company and have gained recognition as a trusted name for selling pre-owned jewellery and watches.
Selling your prized possession to us is absolutely risk free and convenient. Get in touch to learn more about the safety protocols we follow to deal in fine jewellery.
HOW TO SELL GEMSTONES?
It all starts with gemstone appraisals which allow you to discover the true value of your belongings. The process of making instant cash by selling gemstones is pretty easy and convenient:
 Contact us and request a free evaluation
 Share your gemstone jewellery detail
 Get an offer and accept the payment
You can request online gemstone appraisals via the website or send in the pieces at our office. Within a few easy steps, your gemstone jewellery is evaluated and sold. Get in touch with us if you have any queries regarding the entire process.
WHY SELL YOUR JEWELLERY TO US ?
We specialize in buying luxury watches, pre-owned fine jewellery and loose gemstones. Our market knowledge and dedication to customer satisfaction have made us the most trusted to sell gemstone jewellery. Thousands of customers around the UK rely on us to make the most out of their luxury investments.
 Qualified experts
 Free valuation
 Faster service
 Total transparency
 Highest price
 Fully insured service
 Excellent Customer Service Guarenteed
CONTACT OUR EXPERTS
With over 50 years of combined experience in the diamond and jewellery industry, we are the experts in jewellery and diamond appraisals, metal assessments, and market assessments. Our process is simple and secure and ensures that you get the best price for your diamonds or jewellery as quickly as possible.
Contact our appraisal team on tel : 02842757893