SELL YOUR WATCH THE SMART WAY
As a luxury watch owner, you know that when it comes time to sell your watch it's important to deal with a reputable Company who is trustworthy and has the correct expertise to value your timepiece. You need a company who have watch experts – a company that understands the market, and that knows how to get you the highest market value possible for your valued Luxury Watch. Whether it's a Rolex, Patek Philippe, Cartier, Breitling or any luxury brands we specialize in, when you sell your watch to Buymyjewellery.com our watch experts will make sure you receive the highest possible price. We have a large network of watch buyers which enables us to offer high prices we have bought hundreds of watches.
HOW TO SELL A LUXURY WATCH TO BUYMYJEWELLERY.COM

Simple Fill in our online enquiry form below. Let us know a few details about your watch describe your watch to the best of your ability please include in the description if it has the paperwork or box etc also if it has the box, and also please let us know the condition and serial number if known. Upload a few photos on the webform to help us provide you with an accurate quote.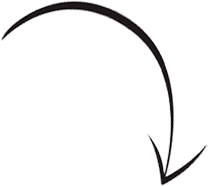 Based on the description and photos we will provide you with our initial estimate which is based on the current market price.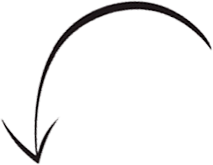 If your happy with our quote we can send you a pre-paid pack that covers insurance so you can send your watch to our valuations department free of charge.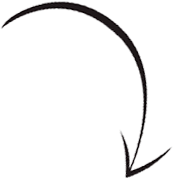 We will let you know as soon as your watch arrives at our valuations department we will examine your watch and compose a detailed report on it. We will then let you know our final offer .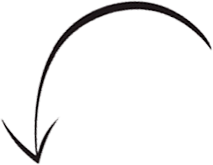 We will let you know our final offer, if you choose to accept our offer payment is via bank transfer and takes up to 24 hours to clear, if you do not wish to accept our offer then we simply return your watch free of charge via fully insured and tracked mail.
SO WHAT ARE YOU WAITING FOR JUST FILL IN OUR ONLINE ENQUIRY FORM BELOW
Recieve a quote on the jewellery you wish to sell today just fill in our enquiry form below with a few details about your jewellery and a member of our appriasal team will get back to you today.
I am so happy with Buymyjewellery.com. I received more money than I expected.
Sarah Williams , Lancashire
Sarah Sold a Breitling watch
A Breitling Watch
WHY SHOULD I SELL MY WATCH WITH BUYMYJEWELLERY.COM?
We get you the most for your luxury watch. Buymyjewellery.com specializes in helping people to sell luxury watches. We understand the current market, and have the right expertise to ensure you receive the highest market value possible.
Selling is simple – Here at Buymyjewellery selling your watch is simple and secure there is no need to go around to multiple to local watch shops we will offer you the best price and we will send you out a pre-paid pack which is fully insured you can also track your pack once it has been sent to us.  It takes just 1 day to reach our valuations department.
We value trust and transparency. We will provide you with a no obligation offer, and we guarentee to return your jewellery safely and securley should you not wish to accept our offer.  You can read our most recent reviews from happy customers on our facebook page here :
We are experts. Because all luxury watches are unique, only our qualified watch experts will  carry out an appraisal on your watch. They have the knowledge and expertise to authenticate your time piece we can valuation rare and expcetional watches.
HOW YOU CAN GET THE HIGHEST MARKET VALUE FOR YOUR LUXURY WATCH
Our large network of buyers across the UK enables us to pay the highest price possible.  
We cover all of the logistics and expenses of shipping, insuring and fast payment
MANY LUXURY WATCH OWNERS AREN'T AWARE OF THE POTENTIAL VALUE OF THEIR WATCH. IN NOVEMBER OF 2013, A 1957 PATEK PHILIPPE FETCHED AN INCREDIBLE 2.2 MILLION AT AUCTION. WHILE THIS IS AN UNUSUAL CASE, IN GENERAL, LUXURY WATCHES CAN INCREASE IN VALUE OVER TIME, AND COULD POTENTIALLY BE WORTH SIGNIFICANTLY MORE THAN YOU THINK.
What Will Affect The Value Of My Watch?
Limited production numbers
Brand and model
The seal of Geneva (Swiss Made)
Manufacturer-made movements
Construction using precious metals
High quality jewels and stones
Age and history of the watch
Quality of the clasp and band
WHY SHOULD I TRUST BUYMYJEWELLERY.COM OVER A LOCAL WATCH BUYER?
We understand why you may want to go to a watch shop near you as it is a familiar and trusted place to buy and sell watches. There may however be some downsides to going to your local watch dealer or pawnbroker. Beginning with one thing, bias. Watch shop owners have a business to run and may not profit from buying your watch, especially if you have no plans to immediately replace it. While they may certainly be trustworthy, their priorities, and thus their offer may differ from that of a large Jewellery and Watch buyer such as Buymyjewellery.com. We take pride in offering the trust and familiarity of a watch shop nearby, with the power of simple online process.